CONTENTS
Exam Process – Exam Details – Question Types – Evaluation
IMPORTANT!
Students, please bring your National ID card on the day of exam to verify identity
Exam Process and Application
When you're ready to announce the certification exam information, Start by filling out the Final Exam registration form (exam download package), let us know the time, date, and location you wish and we'll work with you to set up a 3A Testing Centre.
Testing Centre Requirements
High speed internet
Computers with web camera, microphone and headphones (mobile ear-buds OK)
Latest version of Google Chrome installed
Privacy dividers
Proctor to facilitate the exam and check IDs
Maximum 60 students per exam at one time
Certification Results
After the certification exam, 3A English evaluators get to work! When evaluation is finished, students and teachers will be notified and can access student scores. Please allow up to 2 weeks from test date for evaluation.
Get reports
Instructors will be emailed reports with final scores.
Exam Details
On the day of the exam, you will need to bring your national ID card for your proctor to check and verify your identity. You will have three hours to complete your exam.
QUESTION TYPE: Written Questions
Your test is comprised of two sections, a written exam, and an oral exam. The written exam tests your knowledge of the 3A Hospitality English course, service scenarios, and English. All questions are in "single choice" format, meaning only one correct choice. You start by taking the written exam first.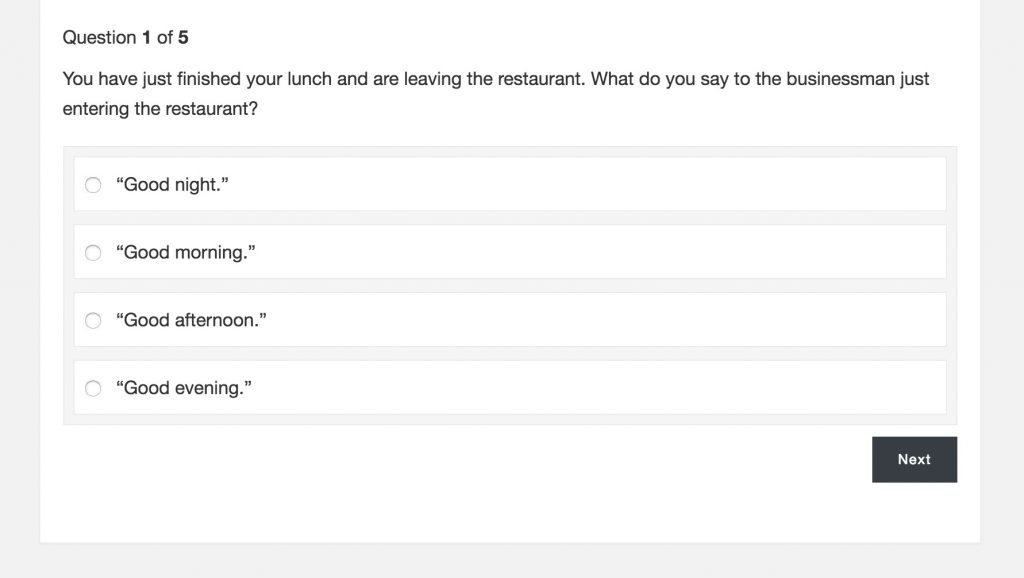 Oral & Video Questions
The oral section of your test is comprised of two types of questions: Oral and Video. The oral questions record audio of you speaking. The video questions use the computer's web camera to record you, so make sure to show professionalism!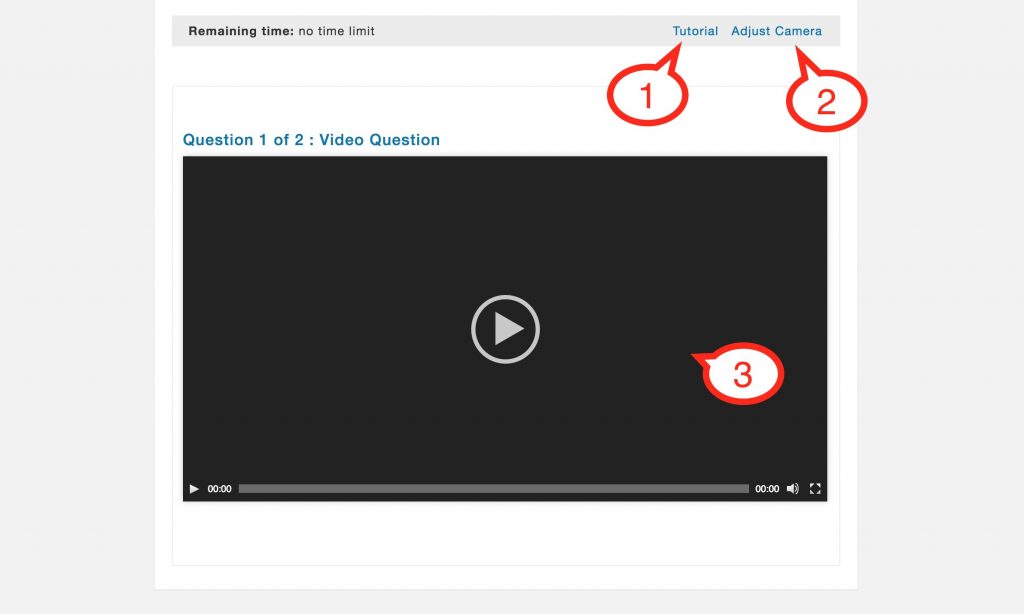 TUTORIAL: You can click the tutorial link and review how to answer the questions.
ADJUST CAMERA: It is a good idea to check your positioning relative to the camera to make sure you are centred and that your full head and shoulders are in view.
QUESTION AREA: The question area will have a variety of content. It may be a video you are tasked to respond to, a scenario you need to act out, or an image with text.
Oral/ Video Question Attempts
When you are ready to answer the question, you press the "record now" button. When the countdown (3…2…1) is finished, the recording will begin.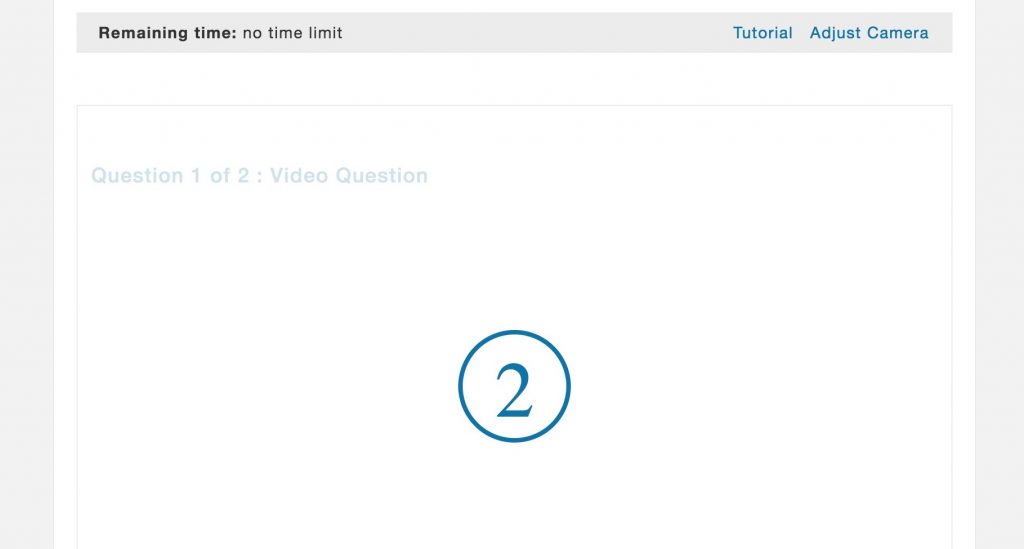 During some questions, you may have the opportunity to "try again", meaning you can re-record your answers. Here are the types:
Auto-record: As soon as the video or audio file has finished playing, your camera will begin recording and you will only have one attempt
Numbered attempts: Some questions you will see how many attempts you have, meaning you can review and re-try if you weren't happy. Some questions you will only have one attempt, while others may have unlimited attempts.
Example: You are asked to describe a restaurant dish. You have 3 attempts to record your answer.
NOTE: Once you have decided to "try again", your previous recording will be lost! Be careful "trying again" as your second recording may not be as good as the first, and it is too late to go back.
Evaluation
When you have finished your exam, it will be sent to be evaluated by our Evaluation team.  Our goal is to get you your results within two weeks.  When we have finished evaluating your recordings, an email will be sent to notify you of your class scores.
Good luck on the exam!  If you have any questions, please don't hesitate to contact us.